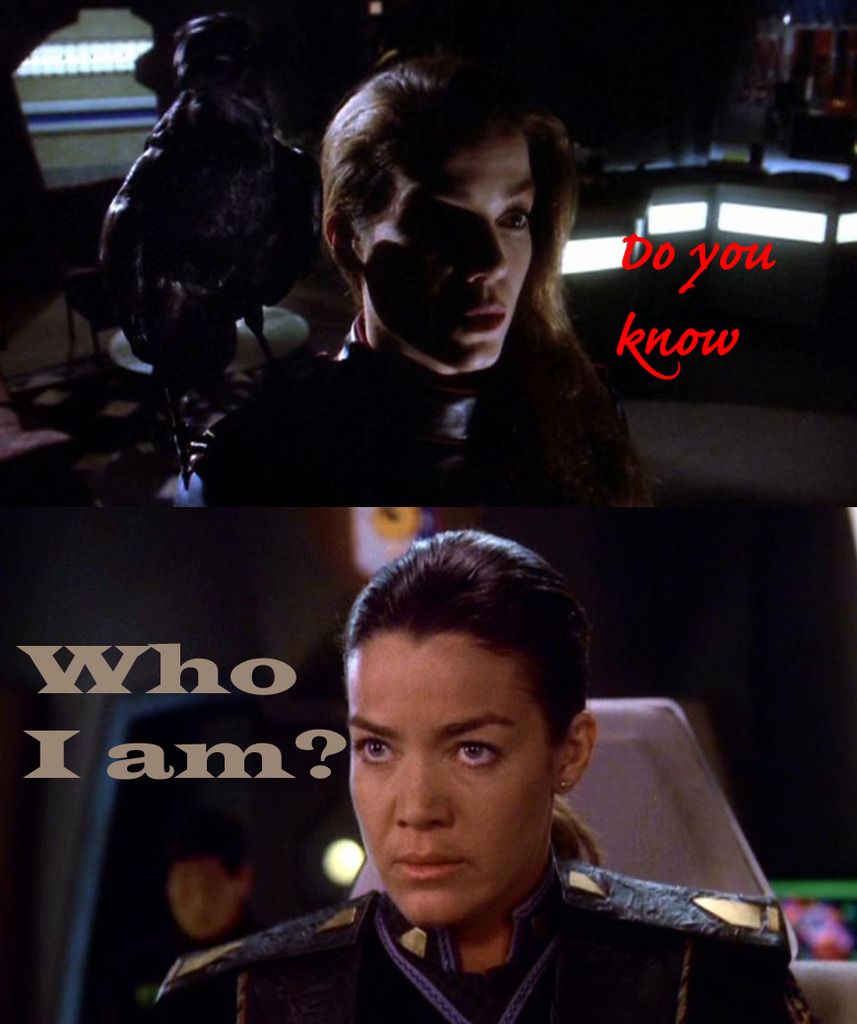 To which of course we all know the answer:
"Who am I? I am Susan Ivanova, Commander. Daughter of Andre and Sophie Ivanov. I am the right hand of vengeance and the boot that is going to kick your sorry ass all the way back to Earth! I am death incarnate, and the last living thing that you will ever see. God sent me."
Although personally I always get more of a shiver down the spine at Sheriden's:
"All ships stand by to jump: Target: Earth, beacon 116-2-9er."